Set up home office immediately without VPN!
You want to enable your employees to flexibly access applications and programs from the internal network from their home office? We would like to show you a smart solution how to make any program from an internal network easily and securely available, without having to access complex VPN solutions etc.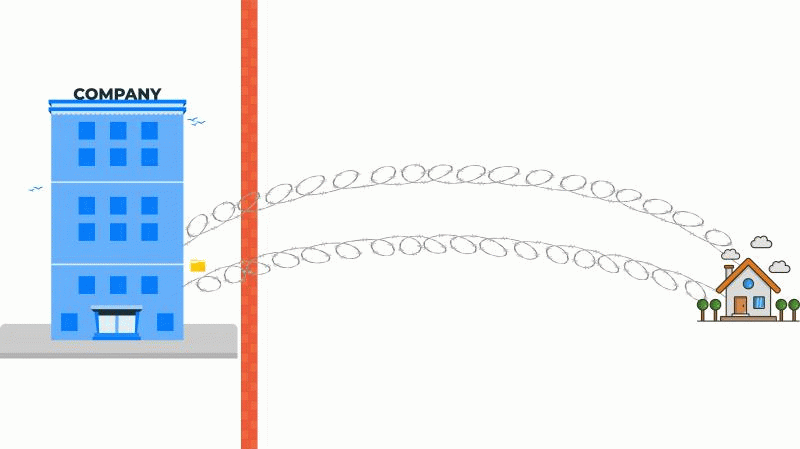 With Cordaware besthome, internal programs can be provided quickly, easily and securely in the home office. The secure connection is initiated via a token-based 2-factor authentication.
How does it work for programs?
With our Appsbox from Cordaware besthome applications and resources from different sources can quickly and securely be made available on your home office computer. It doesn't matter whether the corresponding applications are located in the internal company network or are accessed from a cloud.
In contrast to complicated VPN solutions, which cause high costs as well as complex administration, the Cordaware Appsbox offers a smart, quickly available and secure method to connect your home office to the company.

Using the internal components Cordaware bestproxy and bestsocks, besthome makes internal applications quickly and securely available on the home office workstation.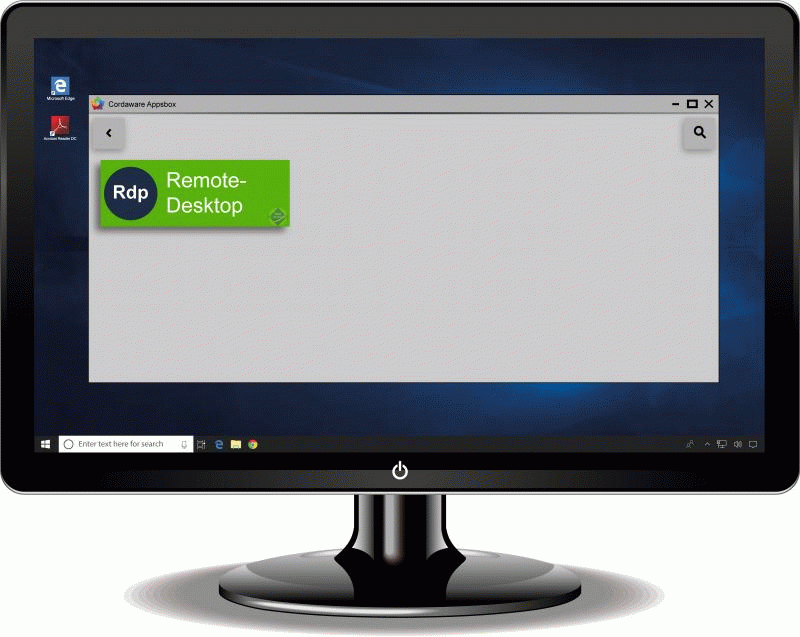 Applications can be added and removed from the server with the push of a button.
How does it work for remote desktop?
Especially with RDP connections, the highest risk is that an incoming port must be opened in the firewall for each access to a remote desktop. The resulting risks for cyber attacks, for example through port scans, are of the highest concern. Cordaware besthome, the Appsbox and the internal components bestproxy and bestsocks provide a remedy, since the provisioning for the home office is realized exclusively via single outgoing connections.
General problems with remote desktop connections:
Remote desktop connections do not comply with security recommendations of the Federal Office for Information Security Germany because the connection must always be initiated from the network segment with the higher protection requirement to the network segment with the lower protection requirement!
With a remote desktop connection, an incoming connection is always established.
One incoming open port required per access. In addition, the application can be closed through the open port.
Direct remote desktop connections are only secured via user name and password. If the password is hacked, the attacker is directly in the corporate network.
Protect your remote desktop connection with Cordaware besthome!
With besthome you realize a secured remote desktop connection, because no incoming connection is needed at all.
No matter how many remote desktops you provide, only single outgoing connections are needed.
The initiation of the secure remote desktop connection via besthome is handled via 2-factor authentication (PSK).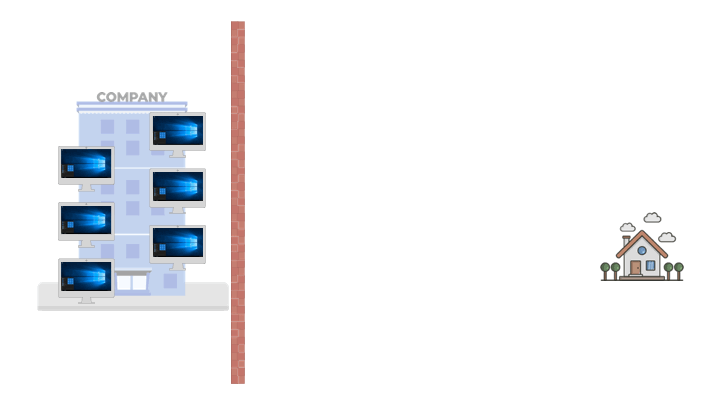 With remote desktop connections, one incoming port has always to be opened into the network per session!
With besthome, you only need single outgoing connections from the internal network. By closing the incoming connections, the protection of the internal network against hacker attacks is realised. It is no longer possible to penetrate the company network via a remote desktop connection by password decryption, for example.

All advantages of Cordaware besthome at a glance!
Programs and/or remote desktops for home office use can be added and removed instantly by a keystroke.
Zero-firewall-configuration concept – you do not need to open any incoming firewall ports in your company network, which for example is the case with other solutions.
Only some individual outgoing but encrypted connections are required.
In contrast to the regular remote desktop, where anyone with knowledge of the user name can log in, the access to the Appsbox is only possible after a prior invitation.
High flexibility – resources can be easily obtained from multiple sources ( programs/remote desktops from the corporate network and/or cloud).
Targeted sharing of your applications and/or remote desktops based on LDAP connection.
Automated onboarding/offboarding through LDAP integration (automatic access assignment for employees and ex-employees).
No additional hardware, work-intensive tasks or resources are required for your home office.
With besthome, the sharing of many different protocols (e.g. http, https, UDP, RDP, etc.) is possible.
With besthome, your employees work in their familiar environment, so there is no need for training.
besthome and Appsbox are Windows 10, MacOSX and Linux compatible.
The Cordaware Appsbox is available for 10€ per user per month*!
What is the license model?
Licenses are billed according to the concurrent-user license model. This means: You can install the Appsbox on as many home office computers as you like and only pay for the desired maximum concurrent accesses.
How can I try the Appsbox?
You can test the Appsbox easily, free of charge and without obligation for 14 days!
*The minimum term is one year. You will be notified of the renewal option before the minimum term expires.