The Cordaware bestinformed® Alarm Edition
Our video will give you a quick overview of the functionality of the Cordaware bestinformed® Alarm Edition.
The Cordaware bestinformed® Alarm Edition is an extension of Cordaware bestinformed®. It provides additional features, which specifically aim at fulfilling sophisticated requirements for PC-based emergency alerts.
Cordaware bestinformed® has its emphasis on instant mass-notification of a broad recipient-base, e. g. in case of incidence or evacuation. In addition, the Alarm Edition gears to the targeted distribution of on-screen alerts via keystroke to a select number of recipients only, for example surrounding offices or security personnel.
For whom is the Alarm Edition designed?
The Alarm Edition is designed for workplaces that are potentially in danger of assault, harassment, vandalism or similiar threats:
Civil Service and Public Authorities
Hospitals and Administration Departments
Sensitive Business Units
Public and Private Security Services
Application examples of the Cordaware bestinformed® Alarm Edition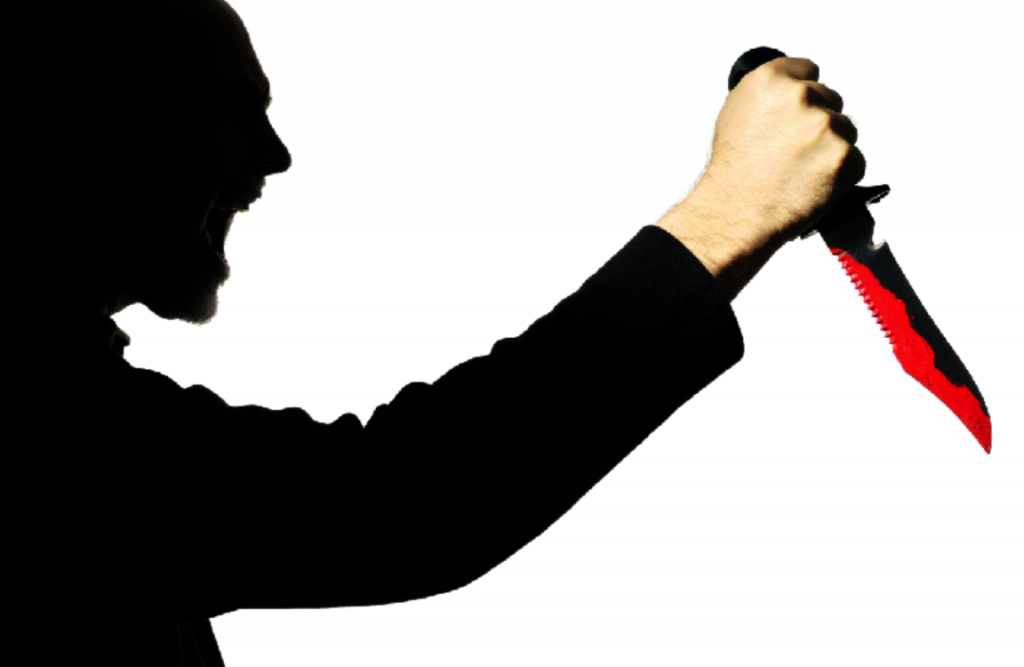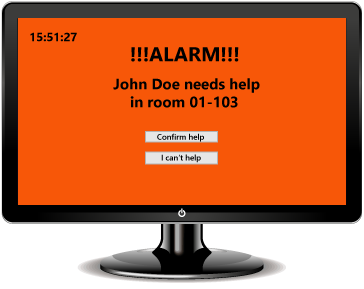 Everyone should have the opportunity to report a fire or the location of the fire to everyone in the building immediately.
Apart from aggressive customers, there are other dangerous situations, which should not be ignored. Dangers like fire or a bomb threat lead to the immediate need to evacuate the building. Pressing a button/key/remote in this situation can send out an alert to everyone.
The recipient for example will then receive a full-screen popup that can also display the escape plan. Additionally, the pc will be locked and thereby saved from misusage.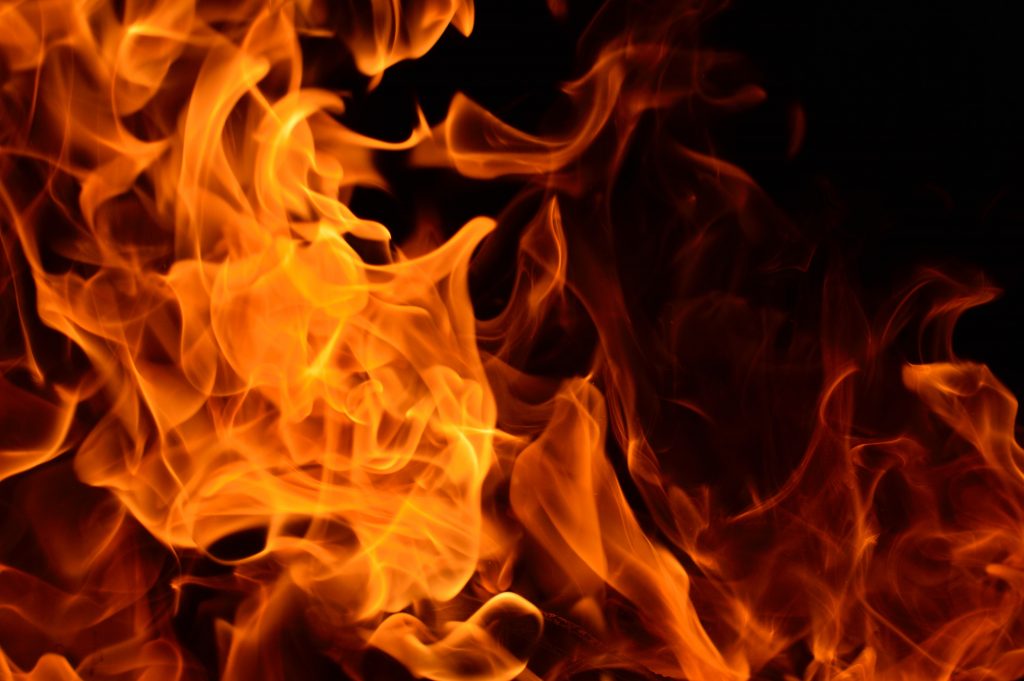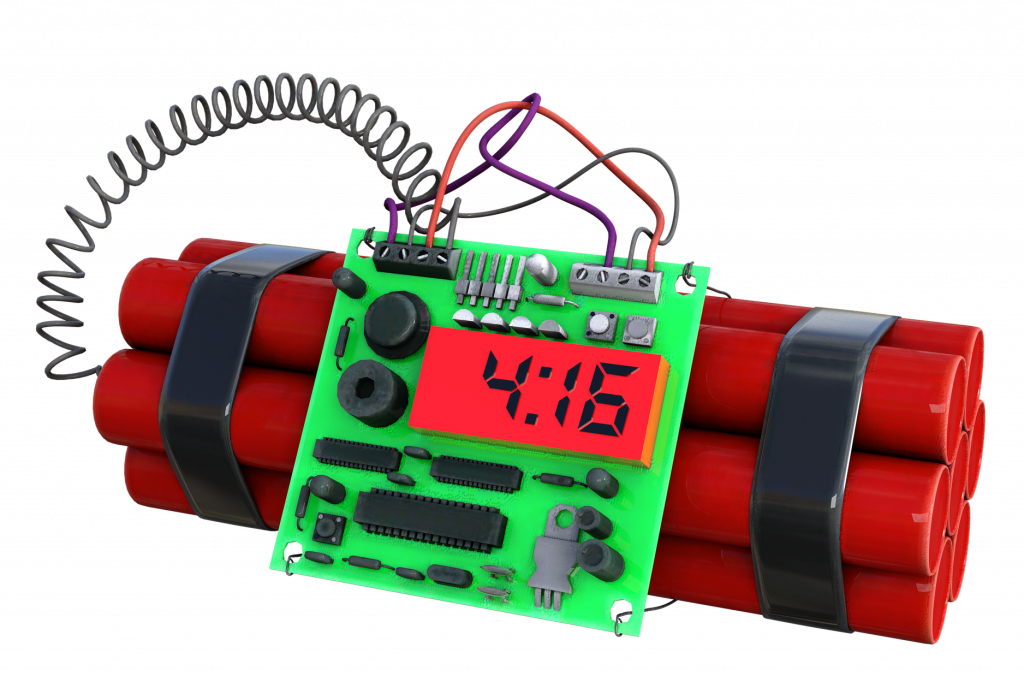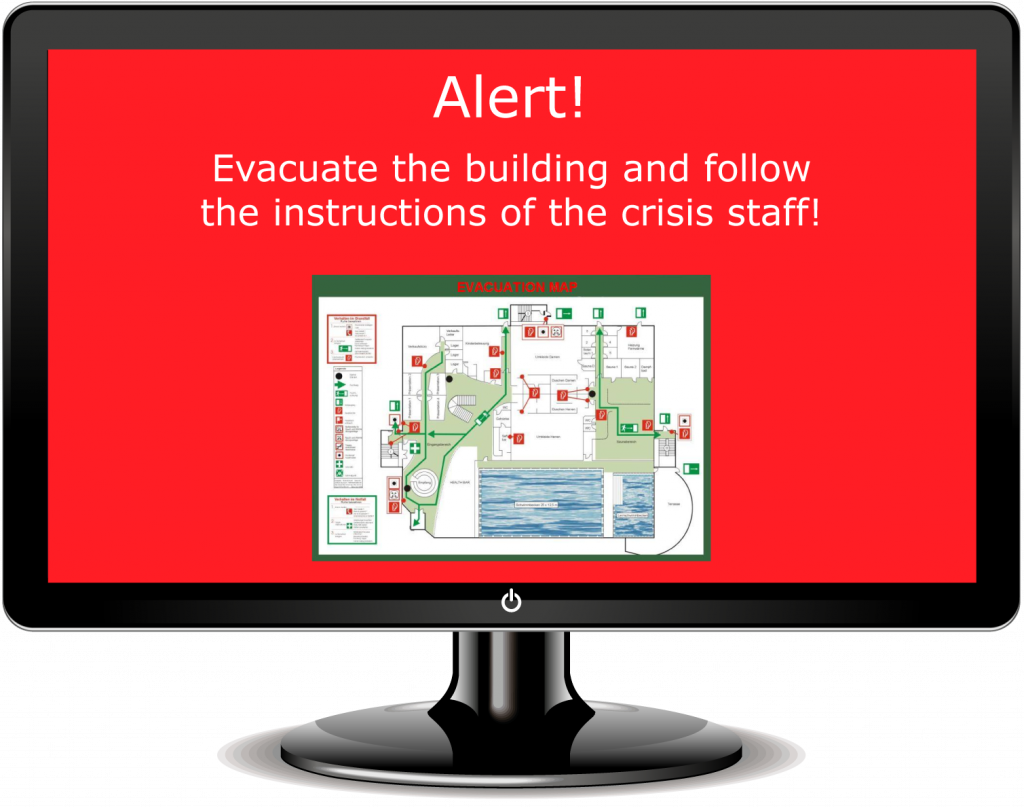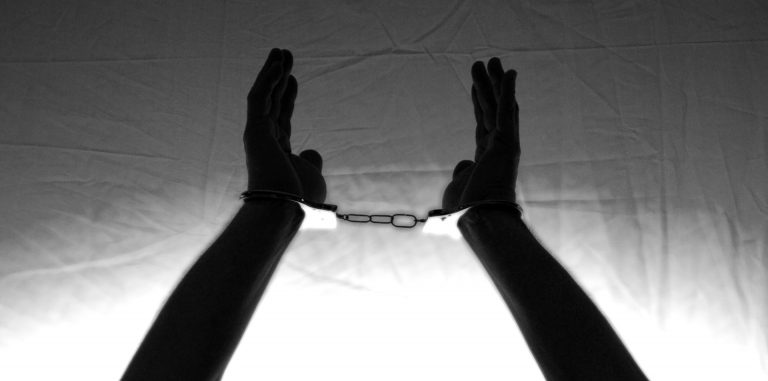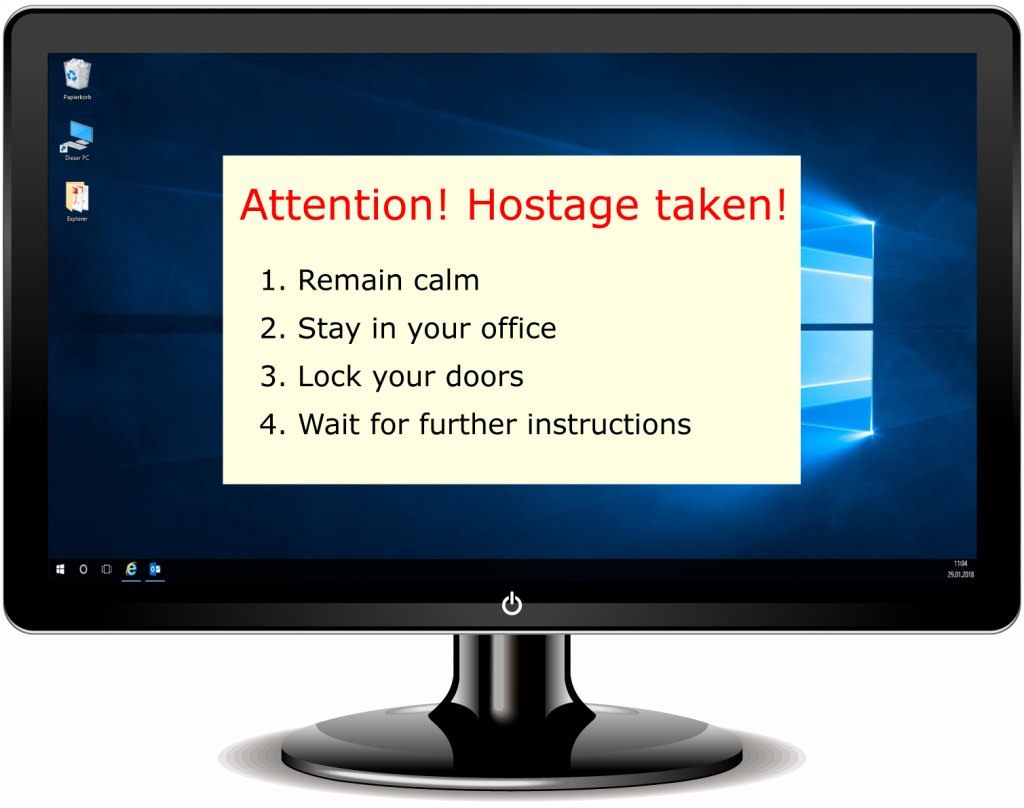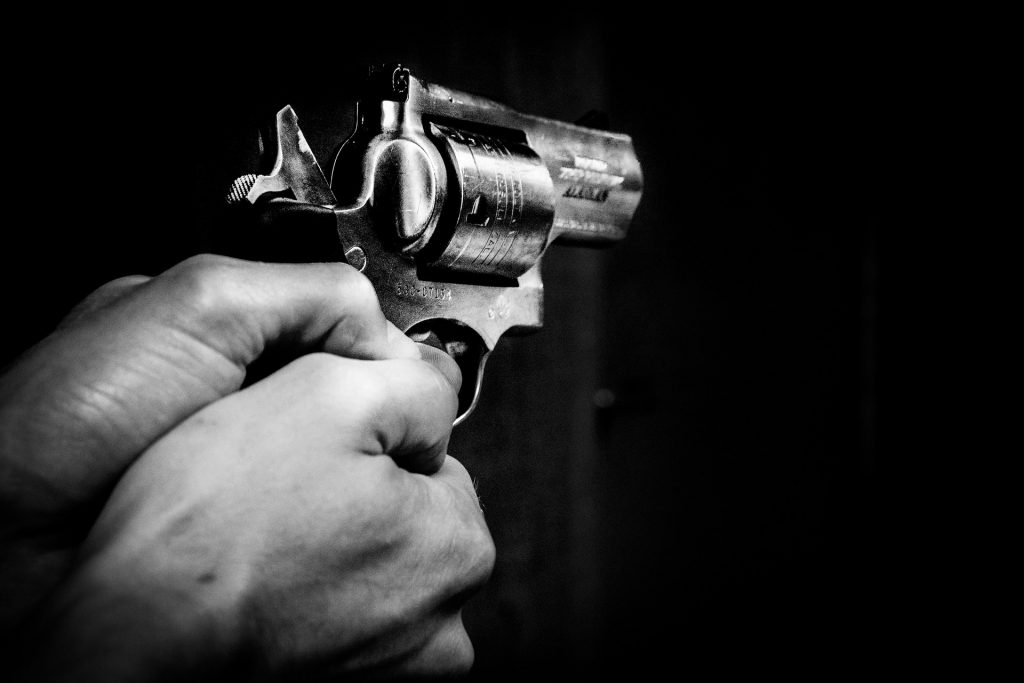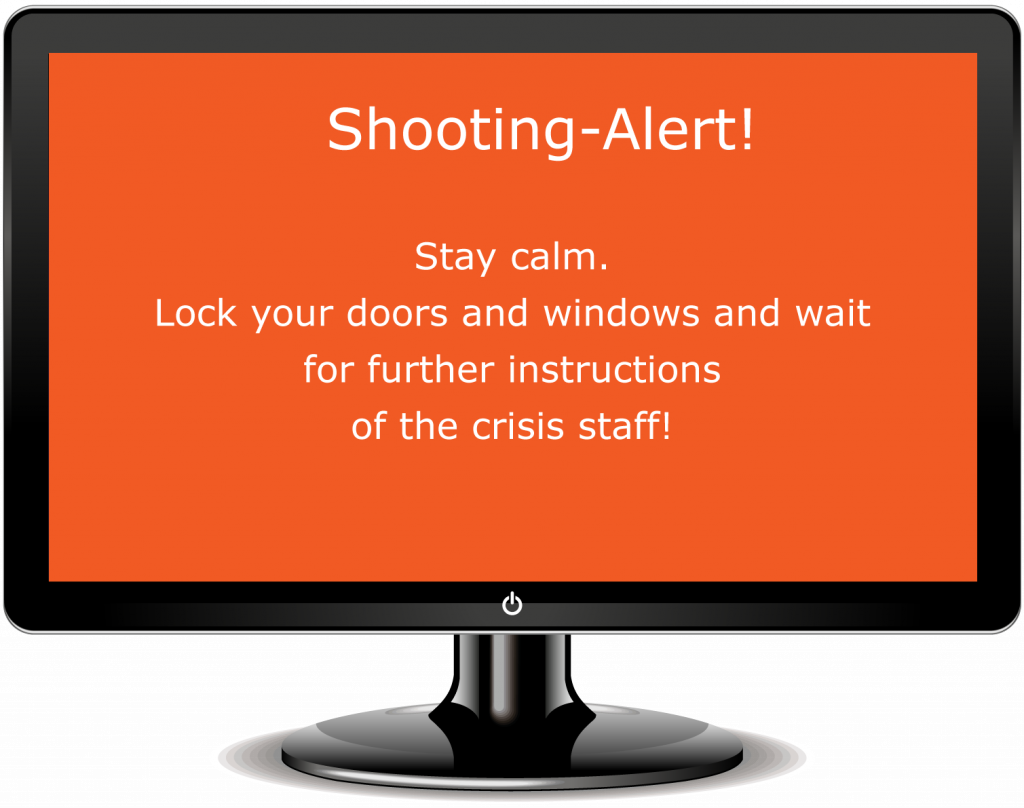 What are the benefits of using Cordaware bestinformed® Alarm Edition?
For the affected users, the introduction of the Cordaware bestinformed® Alarm Edition entails a considerable increase in workplace security and -satisfaction. Sustainable positive effects are reduced stress symptoms as well as an increase in well-being and health.
The impact of these benefits is evident:
Increased Employee-Productivity
Increased Employee-Security
Increased Employee-Satisfaction with significant Stress Reduction
How does the Coradware bestinformed® Alarm Edition work?
On the occurence of a hazardous situation, the affected employee presses a key or a key combination on the PC's keyboard and immediately initiates a full-screen emergency alert. Instantly, the alert is displayed on every computer of the targeted recipient group, for example, the surrounding offices and the guard service. If desired, the alert can contain an acoustic alarm as well.
Discrete Alarm-Initiation
From the perspective of the initiator, the alarm is silent, meaning that the alarm is triggered imperceptibly for other persons in the room.
Instant Acknowledgment of Receipt
Instantly after the alarm is triggered, a status window is shown to the initiator, displaying the number of recipients and the number of confirmations. This way, the initiator can rest assured that the alert was recognized and that help is on its way. The instant acknowledgment of receipt supports the initiator to remain calm and to psychologically master the situation.
All-Clear Notification per keystroke
In case the hazardous situation is resolved, the initiator of the alarm can post an all-clear message. This all-clear message can be displayed as a banner instead of a full-screen message.
Remote / Emergency transmitter
We receive more and more requests about a wireless device to initiate a silent alarm with a remote. In that case, we advise you to use the wireless remote/emergency transmitter FM4 from our partner company videte IT®. Different customers in civil service and public authorities already work with that wireless remote in relation to Cordaware Alarm Edition.
More information about the wireless remote FM4 and contact details from the company videte IT® can be found in the following document:
The usage of Alert USB Buttons
The main advantage of Alarm Edition lies in the triggering of an alarm per keystroke. Alarms can be initiated by pressing a key or key combination, unnoticeably. For example, employees, who feel threatened, are able to trigger alarms unnoticeably while acting like they were working on their computers. Using some sort of buttons under the desk can be quite noticeable, compared to pressing a key or key combination. But considering the number of requests for these alarm buttons, we tested two different external USB buttons which can be used together with Alarm Edition. Please note that the vendors listed below offer hardware from different manufacturers and that Cordaware does not assume any guarantee and liability for the functionality of the offered hardware.
The primary benefits of the Cordaware bestinformed® Alarm Edition at a glance:
Central, server-based administration and configuration of the clients
Arbitrary configuration of keystrokes for triggering alarms
Trigger alarms while the screensaver is active, even with password-protection
Trigger alarms on the logon-screen as well
Easy integration of external input devices, e. g. USB emergency-button
Play sound without additional sound card (uses mainboard's piezoelectric sound)
Individual formatting of alert and all-clear messages
Individual display options for alert and all-clear messages (banner, pop-up)
Initiate multiple alerts at once for sending custom information to multiple target-levels
Instant Acknowledgment of Receipt for an initiator
Post all-clear message per mouseclick
Alert can be sent additionally by email or SMS gateway
Examples of how the Alarm App is used
The Cordaware Alarm App offers different ways to realize your alerting concept quickly and effortlessly.
Step One: Management of the resources
When managing the resources you can automatically import them based on your Active Directory. Resources can also be created manually or via a network scan.
Import of resources based on your Active Directory
Existing resources can be imported easily and the computer to room relations are created automatically. Those will be defined by domain attributes for example.
Generate resources manually / network scan:
There are two ways in which you can manage your resources:
You can import rooms and computers into the Alarm App via lists.
You also can import resources via a network scan.
Step two: Managing room assignments
In the second step, you assign your computers to the rooms in which they are located.
Step three: alarm circles
In the third and last step, the alarm circles will be created.
The rooms created in step two will now be assigned to so-called initiator rooms. Those recipient rooms will then be alerted when a computer in the initiator rooms initiates an alarm.
In order to grant your users the maximum amount of safety, you now have the possibility to create an alarm with the highest security standards using the Cordaware bestinformed® Alarm Edition Powerfeatures!
Additional alarm recipients:
Additional recipients will always automatically receive an alarm as soon as it's initiated!


Emergency group:
You can define a minimum amount of recipients in the alarm edition. Let's assume that we initiate an alarm and at least 10 people have to be alerted; now there are only 5 people in the building and the minimum amount of recipients can not be reached. In this case, the Emergency group will immediately be alarmed.


Escalation group:
You don't only want to alert the security staff or the emergency group but also the police or an external security service? No problem! With the escalation group, you can send out an E-Mail or SMS additionally to every alarm.
Contact us for a free trial.
PC based Alerting/Evacuation
When defining emergency and evacuation strategies, it is essential to consider effective means for communicating the threat as quickly as possible to all persons currently located in the endangered building or area. Especially the ever-growing number of PC-based jobs calls for an extension of the previous concepts.
In addition to acoustic alerts, it is vitally important to effectively push the alert directly to each user's individual PC screen as well. This is even more important when it comes to silent alerts!
Cordaware bestinformed® currently offers the quickest method of sending instant alerts directly to any number of PCs and in various formats. Next to the highly targetable distribution of information on threat and evacuation, it is also possible to instantly lock all screens, all at once!
For automating the alert process, the bestinformed® interface MailToInfo is used. Incoming emails from alarm-systems, such as fire monitoring systems, are instantly transformed into screen alerts and are distributed to thousands of users within a few seconds. The email alert is sent either directly from the alert system or from an OPC-Client. The majority of currently used professional alarm and security systems offer an OPC-Server for providing the events platform independently.
Therefore, Cordaware's bestinformed® instant-alerting supports all devices for which an OPC-Server is available.